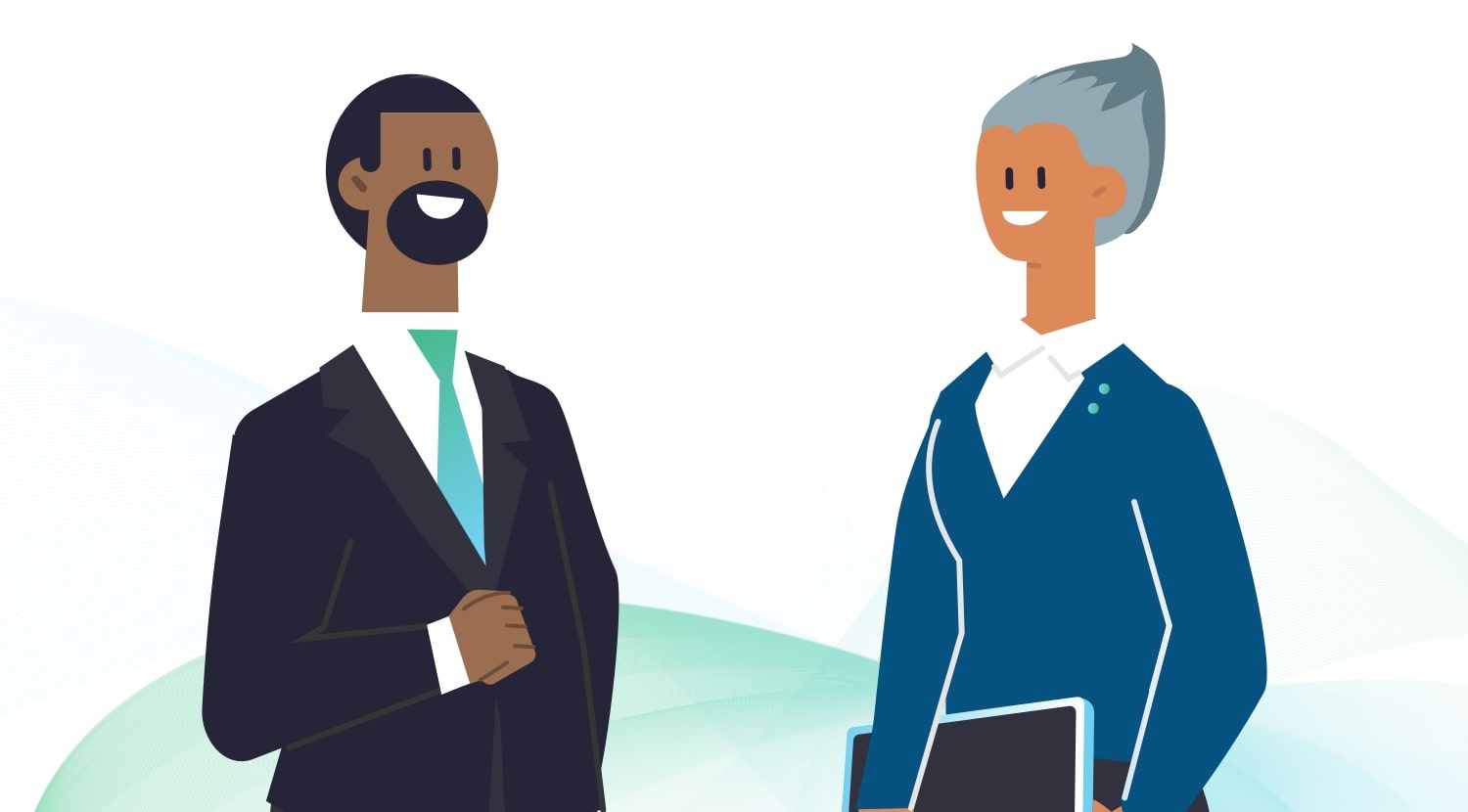 What is Customer Self-Service (CSS)?
In the age of Google, Alexa, and Siri, we almost always have a place to find information at our fingertips. But when customers are visiting company websites, they may not experience such immediate gratification when they have a question.
Taking the time to call customer service, endure multi-question phone trees, and wait for a rep to become available is a burden most people like to avoid whenever possible. Emails can take days, not minutes. And sometimes live chat with an agent is unavailable. Customer self-service, on the other hand, makes it possible for customers to find answers on their own. No lines, no wait. They can help themselves 24/7.
Customers are increasingly finding self-service tools like chatbots, virtual customer assistants, and smart agents in both physical and digital environments. Not only are these generally cost-effective business solutions, but they also help deliver a superior customer experience (CX) at scale in an omni-channel environment.
Customer Self-Service Definition
A type of customer support, customer self-service provides customers with all the tools and resources they need to find answers and resolve issues on their own, without the aid of a human agent. It is sometimes referred to as self-service customer care or self-service customer service.
Do Customers Prefer Self-Service?
The answer is "yes, but."
First, the "yes." Customers prefer using self-service than investing the time to make a call or waiting days for an email reply. CEB reports that 81% of consumers try to self-serve before calling a contact center. And TSIA agrees that customers prefer self-service to phone and email.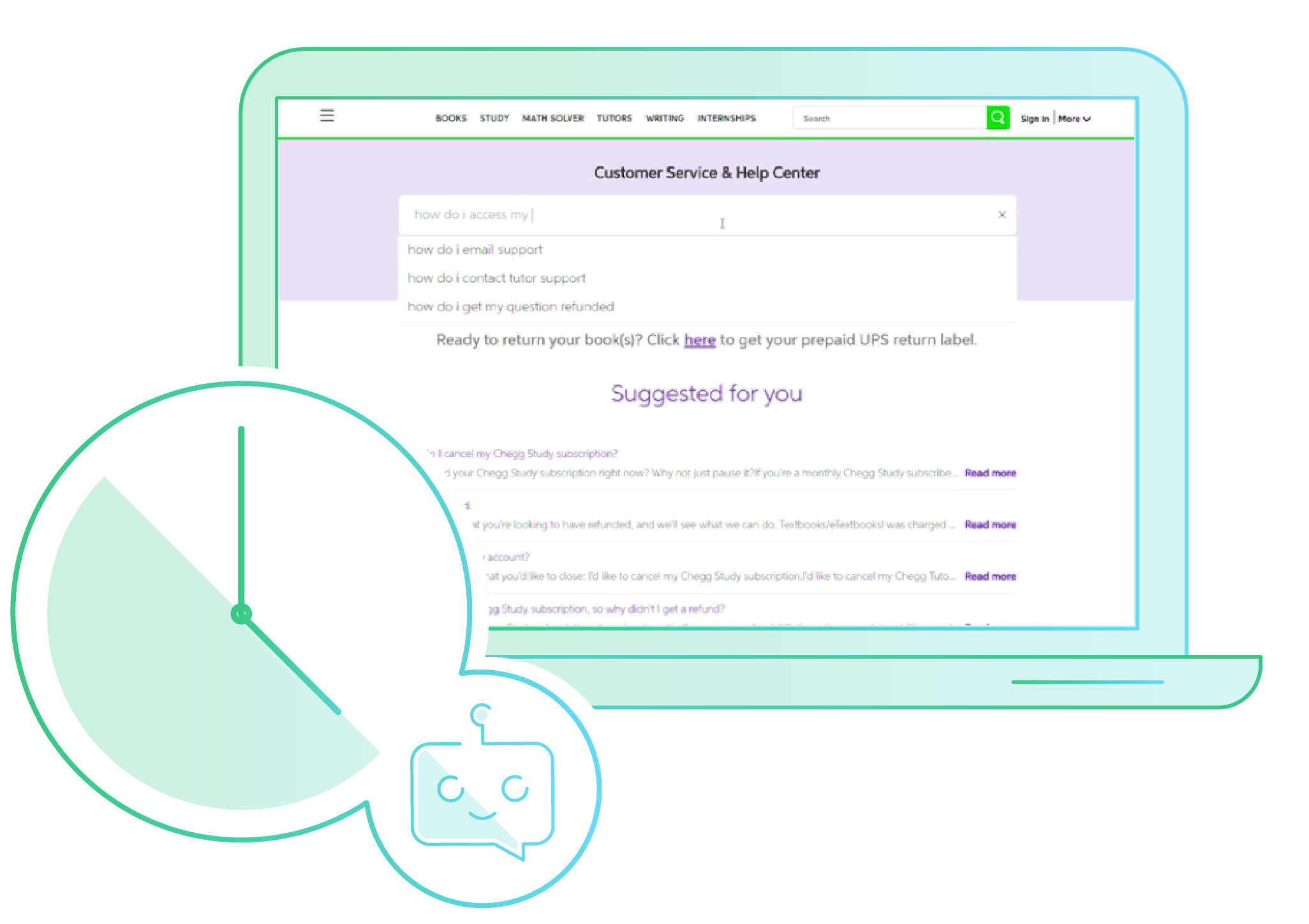 Customers want to do their own research and find their own solutions by chatting with a chatbot, searching FAQs, watching how-to videos, or accessing other types of content in a knowledge base. As customers fully embrace technology in their daily lives to make life easier, they expect the companies they do business with to do the same. 72% think brands should leverage technology to reduce the amount of time it takes to resolve their inquiry or issue.
So, yes, customers prefer self-service and are fully behind companies introducing the technology to make it happen.
Now, the "but." Some self-service portals can be difficult to use, and chatbots don't always offer a clear way to reach a human agent. In one survey, 83% of consumers have experienced at least one issue when interacting with a brand, including having to repeat themselves, difficulty using self-service, and having trouble accessing an agent. Customers do not want to hit a dead end with a chatbot that can't understand what they're trying to say without a clear path to talk to a human agent, yet an extraordinary 60% of chatbot deployments do not offer escalation options, according to Forrester.
Self-service options for customers should make their lives easier. In a time when seamless CX is an important competitive differentiator, poor customer experiences can really backfire on businesses. This is driving brands to add intelligent, self-service channels to their customer engagement strategy.
What makes self-service intelligent?
Conversational AI with Natural Language Processing (NLP). NLP understands what your customer intends to say, regardless of how they say it. This leads to fewer dead ends, more targeted responses, and a natural conversation flow.
CX consistency. This is made possible by having web self-service across your site with dynamic search bars, a chatbot that works across your omni-channel messaging channels, and customer self-help on your mobile website and mobile apps.
A tightly integrated chatbot and agent solution. This keeps humans in the loop and makes seamless bot-to-human transitions.
Self-service AI tools that allow you to know exactly what your customers are trying to accomplish. This allows you to keep growing and improving your knowledge base to fuel your self-service channels.
These are just a few of the intelligent features that provide a better self-service user experience and make self-service more beneficial to businesses.
Benefits of Customer Self-Service
With the right self-service support software in place to provide customers with a positive self-service experience, businesses can see a number of attractive benefits.
Customer satisfaction
Decreased customer effort translates to improved customer satisfaction. When customers can find what they're looking for fast and efficiently, they're happier. Aberdeen reports that companies using customer self-service support software achieve 71% greater annual improvement in customer satisfaction rates than those without self-service programs.
Customer retention & lifetime value
Satisfied customers tend to stick around longer and spend more over time. Companies using customer self-service software retain 76% more of their clientele and have a 6x greater annual improvement in customer lifetime value, according to Aberdeen.
Reduced costs
The bottom line is that self-service interactions cost less than those assisted by support agents. When customers are empowered to address their needs themselves, businesses do not incur labor costs from handling that interaction on a live agent call, email, or chat. Companies are also better positioned to minimize agent over scheduling that leads to unnecessary labor costs.
Operational efficiency
The self-service support model helps streamline operations. According to Salesforce Research, 68% of service professionals say teams have seen reduced call and email volume when their organizations use self-service AI chatbots. And 84% of teams that leverage AI self-service to free up bandwidth see improved prioritization of agents' work.
Agent satisfaction & productivity
Self-service is a win-win for customers and agents. Agents want to do meaningful work, and fielding routine and repetitive questions is anything but. While some business leaders fear that agents will fear losing their jobs to AI self-service, most agents feel otherwise. By automating routine tasks, 70% of agents believe they would be able to focus on higher-value work and 75% credit AI with increasing agent morale, according to Salesforce Research.
Consistent messaging
AI self-service tools ensure that all answers provided to customers are consistent, regardless of the support channels they choose to engage on, whether it be your website, mobile app, or social media messaging platform. This consistency helps you to be sure that all answers are in compliance with regulations, reducing the risk of potential costly litigations. This is especially relevant for companies in the finance, healthcare, and insurance industries.
Rich customer profiles
Customer self-service is an excellent way to learn more about your customers and keep your finger on the pulse of what they're interested in finding out. This data can be used to create more targeted marketing messages and sales opportunities.
Best Customer Self-Service Examples
Before we jump into the good, let's touch on the bad. All too often, customer self-service has been used for the main purpose of deflecting customers from the contact center. Traditionally, this has been done with Interactive Voice Response (IVR), an automated telephony system that accepts voice or touch-tone keypad selections in response to robotically asked questions. This is often seen as a barrier to speaking with a live agent and do not support conversational answers and responses.
In today's highly competitive marketplace where businesses live or die by the quality of CX they provide, this type of impersonal experience no longer cuts it. So let's look at more intelligent and conversational examples that, when built with the right NLP technology, don't depend on very specific phrases and keywords that customers may or may not use.
Best Customer Self-Service Deployments:
Conversational AI chatbots
Modern chatbots can understand the question the customer asks, regardless of how they ask it, and serve up the right response or resource. To be conversational, chatbot technology must be able to parse the intent in human language rather than match exact keywords. It remembers context throughout the conversation, so that the customer doesn't have to repeat themselves. And it offers personalization by using information about your customer and their customer journey to zero in on what they need. You can give your chatbot a personality that fits with your brand and deploy it across multiple channels, such as your website and mobile app, for a consistent CX.
Dynamic search bars
"Digging through FAQs is fun," said no one ever. Dynamic search bars take the work out of finding answers to questions in your knowledge base. These leverage NLP technology, much like conversational AI chatbots, to understand the customer's unstructured search terms. For a consistent CX, you can add a dynamic search bar wherever your customers normally access your knowledge base, such as on your website, mobile site, and mobile app.
FAQ widgets
These work like a dynamic search bar but appear as a widget that floats or is fixed to any page where your customers might need help. This may be on your product pages, for instance, instead of a dedicated FAQ or support page where you might typically find a dynamic search bar. It brings your help center to the customer at the point where they need the information the most.
Best Customer Self-Service Capabilities:
Clear and seamless transitions to an agent
It's extremely frustrating to hit a dead end while trying to self-serve or to plead with a chatbot to speak to an agent. The best customer self-service examples always provide a clear path to speak to a human, and even better, recognize when the answer cannot be answered in self-service and volunteer the option to speak to an agent. Then, a tightly integrated solution will show the agent what's already happened in the self-service interaction, so they are up to speed quickly, and the customer doesn't have to repeat themselves.
Self-learning self-service
Anticipating every question your customers will ask before deploying self-service is an impossible task. The best self-service solutions have the capability to learn along the way, capturing insights about what customers are asking and using feedback from both customers and agents to self-learn how to better answer questions over time. This allows you to start offering self-service with a limited set of FAQs and build from there.
Robust knowledge base management
The success of your self-service deployment relies heavily on the quality of your knowledge base and the answers it contains. So it makes sense that your self-service solution would be able to help you optimize your knowledge base with knowledge management capabilities. It will show you what customers are asking, how answers are performing, and what answers need to be created, so you don't have to guess which articles to write or edit.
A variety of answer formats
The best way to answer one question may be through a video asset, while another might be best answered with a photo, link, or well-written text. DIY product training may require step-by-step instructions with videos and images. The best customer self-service solutions can pull answers from the knowledge base in the best format for that question and audience. You can try various formats to see which works best.