Discover Smarter, More Personalized Engagement.
AI-powered experiences to give your customers, and employees, something to smile about.
Get Your Demo of Bold360
Meet Bold360
With the industry's most tightly integrated AI chatbot and live-agent software, Bold360 delivers the best of both worlds in a ridiculously simple customer engagement solution.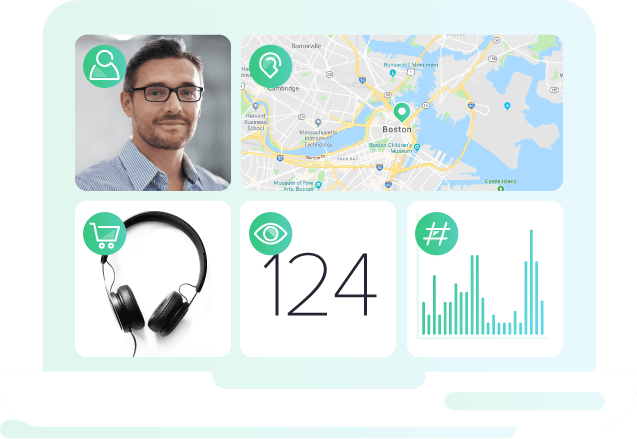 Why partner with Bold360?
Ultra-fast time to value.
Everything about Bold360 is engineered to help you stop experimenting and start delivering results. Our conversational AI, knowledge management, and intuitive platform help drive you to insights that matter, faster.
Unlock a whole new level of efficiency.
Bold360 bots are ready 24/7 to help customers get immediate and personalized results. But they don't stop there. Our bots support live agents throughout every interaction, to provide agents the information they need and learn along the way.
Customer-driven knowledge and insights.
Let your customers tell you how to improve their journey without even asking them. Bold360 continuously captures key insights on where optimizations are needed and opportunities to improve customer outcomes – through content or other resources.
value starts here
Ultra-fast time to value. Ultra-easy implementation.
With its web-based platform and dead simple interface, Bold360's customer engagement solution delivers value starting with the first customer interaction.
More human AI software.
No matter how your customers want to engage — through chatbot, dynamic search bar, or virtual agent — Bold360 harnesses artificial intelligence to make self-service more engaging and intuitive.
See why our AI is different
Empower your agents.
However your customers reach out — live chat, email, or messaging — Bold360 helps your agents work smarter, with the insights and tools they need to maximize every conversation.
Superpowers start here
Reduction in call volume
increase in Net Promoter Score (NPS)

Reduction in contact-us escalations
Discover smarter, more personalized engagement.
request demo