Turn data into actionable information with powerful reporting features.
Introduction
Analyzing and interpreting the underlying data associated with live website engagements can be difficult at times. Fortunately, all editions of BoldChat have reporting features that will facilitate the rapid transformation of this data into actionable information. BoldChat contains various levels of reporting functionality with advanced editions having progressively greater reporting options. For a list of reports available by each edition, see reverse.
Automated Reporting
Many of the BoldChat reports allow you to select hour and day of the week. Customized templates conveniently regenerated in the future. Plus, a scheduler automates the process by enabling the auto-generation and email distribution of reports as often as desired to key staff members. Of course, reports can always be run ad-hoc to provide instant information.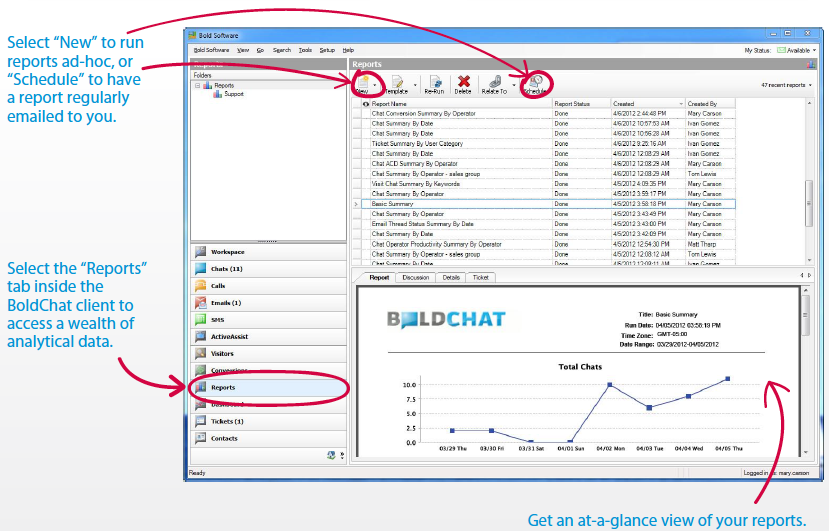 Impact
The function of your job, the size of your operator group, and your BoldChat edition will determine how useful each report is to you. In-depth reporting, with the ability to extract important details, can help you with staffing, commissions, marketing decisions and much more.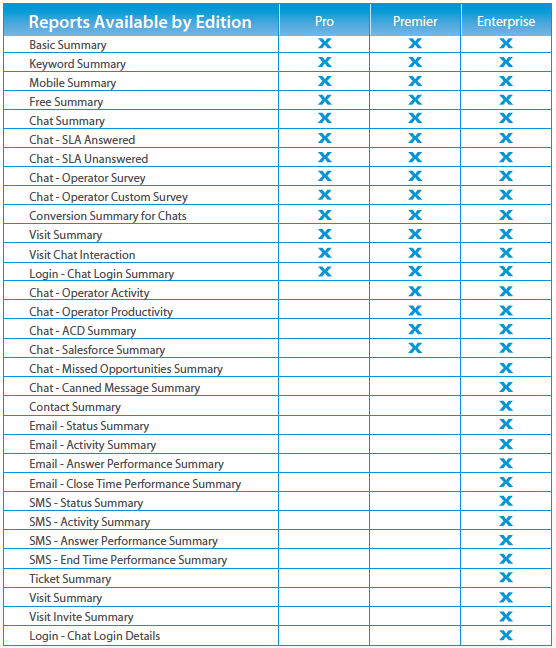 Supervisors and administrators can easily:
Determine proper staffng
Pay commissions
Identify the most successful proactive invites, canned messages, chat buttons, keywords, etc.
Track operator responsiveness
Measure marketing program effectiveness

Download Resource
You Might Also Be Interested In: