Routing Rules
Automatically route inbound customer communications to the right place, so that agents, or groups of agents, can take ownership of appropriate items and use the best tools available to assist.
Why It Matters
By setting up departments, folders and permission groups, you can:
Structure tiered support so that as chats escalate, agents gain access to more advanced tools like remote technical assistance via LogMeIn Rescue.
Segment sales from support for inbound customer communications.
Support multiple websites with either the same or totally different teams.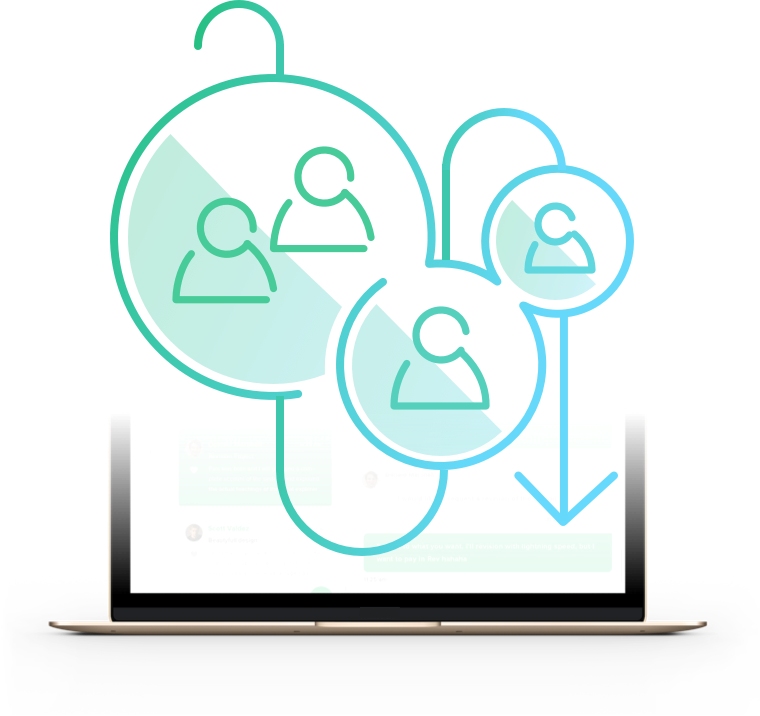 Meer controle
In omgevingen waar grote volumes verwerkt moeten worden, maakt Bold360 het verschil: werk toewijzen op basis van de werklast van een operator, overdragen naar andere afdelingen en nog veel meer.
Engine voor automatische verdeling
Inkomend werk wordt dankzij een geavanceerde logica direct aan de juiste operator toegewezen op basis van drempelwaarden voor wachttijd en het aantal items dat een operator gelijktijdig kan bewerken. En als de wachtrij toch nog te lang wordt, kunt u de chatknop op de website automatisch verbergen.
Algoritmes voor toewijzing
Verdeel werk met een round-robinalgoritme of op basis van hoogste of laagste bezetting. U kunt zelfs verschillende algoritmes toepassingen binnen uw account, als u bijvoorbeeld uw salestaken anders wilt verdelen dan uw supporttaken.
Overdracht tussen verschillende afdelingen
Als een afdeling niet beschikbaar is, kan binnenkomende communicatie worden omgeleid naar een andere afdeling, op basis van de volgorde die u instelt.
Uitgelichte informatiebronnen