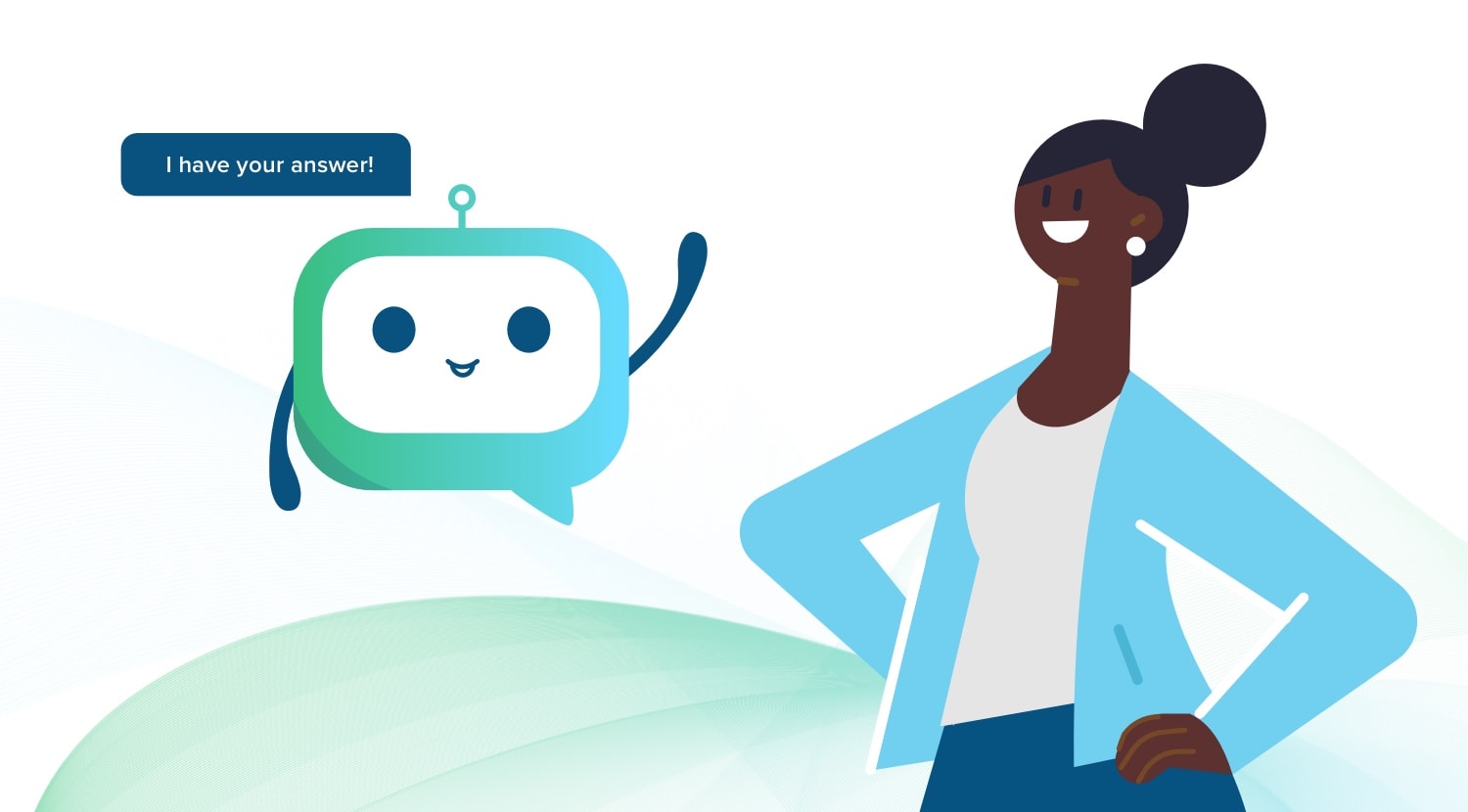 What is Customer Experience (CX)?
Forrester's definition of customer experience is "how customers perceive their interactions with your company." Short and sweet. But there's a lot to it, and a lot riding on it.
Customer experience isn't just one thing. It's the holistic perception of how your customer feels about your brand from each customer interaction. This includes every conceivable way a customer may encounter your brand – in a conversation with an agent, interacting with your brand on social media, browsing your website, unpacking, using, and getting support with your physical product, getting help from a chatbot – the list goes on.
It includes every touchpoint across the customer journey. Every time your customer interacts with your brand, they have a decision to make: Do I keep doing business with your brand? Or not?
Think about some of the biggest CX disruptors of our time. Uber. Apple. Airbnb. Customers turned away from the status quo in droves to do business with these brands. Each one of them reinvented what the customer experience should look like in their industry. And it wasn't just one part of the customer journey. It was through every customer interaction, from how the brand presented itself to how the customer swiped a screen, that ultimately built a strong customer relationship.
Those transformative customer experiences tend to raise customer expectations across the board. Having a great customer experience with one brand, customers expect it from all brands.
The upside to having an exceptional experience can't be denied. In a time when companies no longer compete on price, CX is what gives brands a competitive advantage.
Why is Customer Experience (CX) Important for your Business?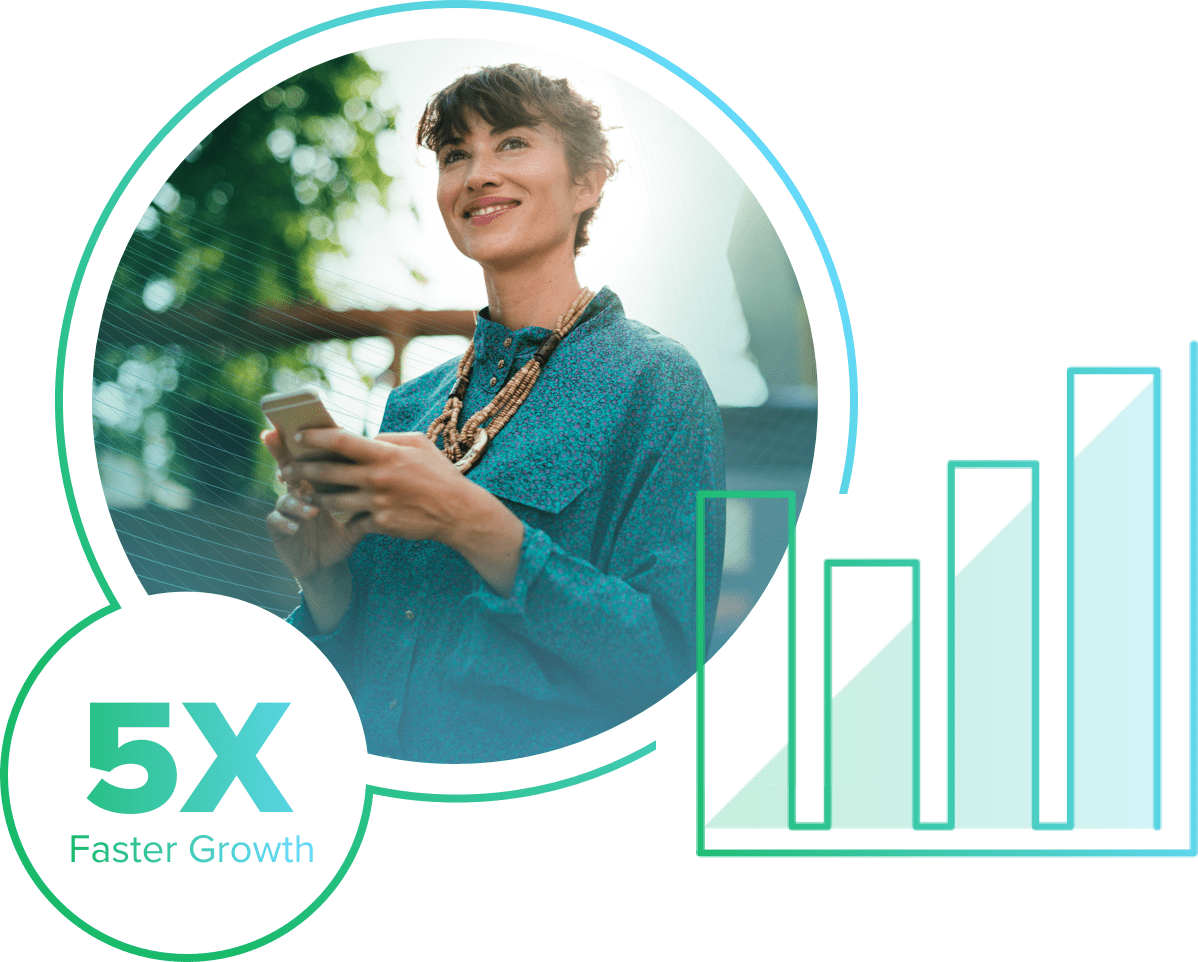 The bottom line is, CX impacts your bottom line. Forrester links customer experience (CX) to greater loyalty and revenue growth across industries.1 Let's look at a few of them:
Whether your focus is financial, travel, telecom, or retail, a few CX themes emerge. Customer loyalty, brand perception, customer satisfaction, reviews, and referrals are all impacted by the experience you provide to customers.
But there's one point of differentiation to be aware of: customer service is not the same as customer experience. You may offer excellent customer service, but that is only one part of the customer experience. The same can be said about customer support. There's more to the customer journey. Successful customer experience marketing and customer experience management strategies cover all touchpoints.
How to Measure Customer Experience
Measuring CX is important for achieving consistency and planning improvements. Using customer experience metrics, CX leaders can validate past investments and communicate the rationale for future investments and set new CX goals.
Because CX is so broad, there are several ways to measure it. It's useful to consolidate customer experience metrics for a more well-rounded view. Modern customer experience software or platforms should provide a clear dashboard view of the metrics you're tracking.
Here are a few customer experience metrics you should consider:
Customer Satisfaction Score (CSAT)
One of the most popular metrics, CSAT can be measured from customer experience survey responses, review ratings, or mystery shopping scores.
Customer Effort Score (CES)
CES measures the amount of friction in your customer experience. Reducing customer effort is a top goal among CX leaders, so it's important to gauge how customers are feeling about this aspect. Customers will gravitate to the brand of least resistance.
Net Promoter Score® (NPS)
NPS is popular for a reason. It measures how likely a customer is to recommend your business to friends, family, and co-workers. Customers who rate their experience as a 9 or 10 (out of a 0-10 rating) are consider promoters and will likely support your brand with word of mouth referrals.
Time to Resolution (TTR)
Metrics that focus on agent efficiency can clue you in on how customer interactions are being handled. Customers want fast, efficient service, so keeping track of how long it takes to handle customer issues is a good indicator of their satisfaction and your performance.
Again, a modern customer experience platform can help you measure customer feedback through satisfaction surveys as well as capture support ticket data and turn that data into actionable customer experience insights so that you can keep improving.
CX Examples: What Makes for a Good CX Strategy?
A good customer experience strategy is both customer-first and future-proof. This requires looking at the entire customer journey to see how you can meet your customers' needs at each stage and ensuring that any solution you bring onboard will continue to help you meet their evolving expectations.
Sometimes it helps to look at what not to do when planning how to create a customer experience strategy. Here's what to avoid:
Bad customer experience examples
👎 Long wait times
No one wants to be on hold for hours only to ask a simple question.
👎 Difficulty understanding customer needs
Explaining an issue, especially over and over as customers are passed from one agent to the next, can be painful.
👎 Not getting a resolution
Customers expect answers to their questions. If they don't get it, they may go somewhere else.
👎 Lack of humanity
Who wants to be locked in an automated loop with nowhere to turn for human assistance? Too much automation may not be a good thing.
👎 Lack of personalization
Being treated like a number is frustrating. Customers want to be valued and remembered.
👎 A bad attitude
Employees who are rude or angry can drive customers away. No one has the time or energy for that.
On the flip side, solving these pain points will help you create a great customer experience strategy. Here's how:
Good customer experience examples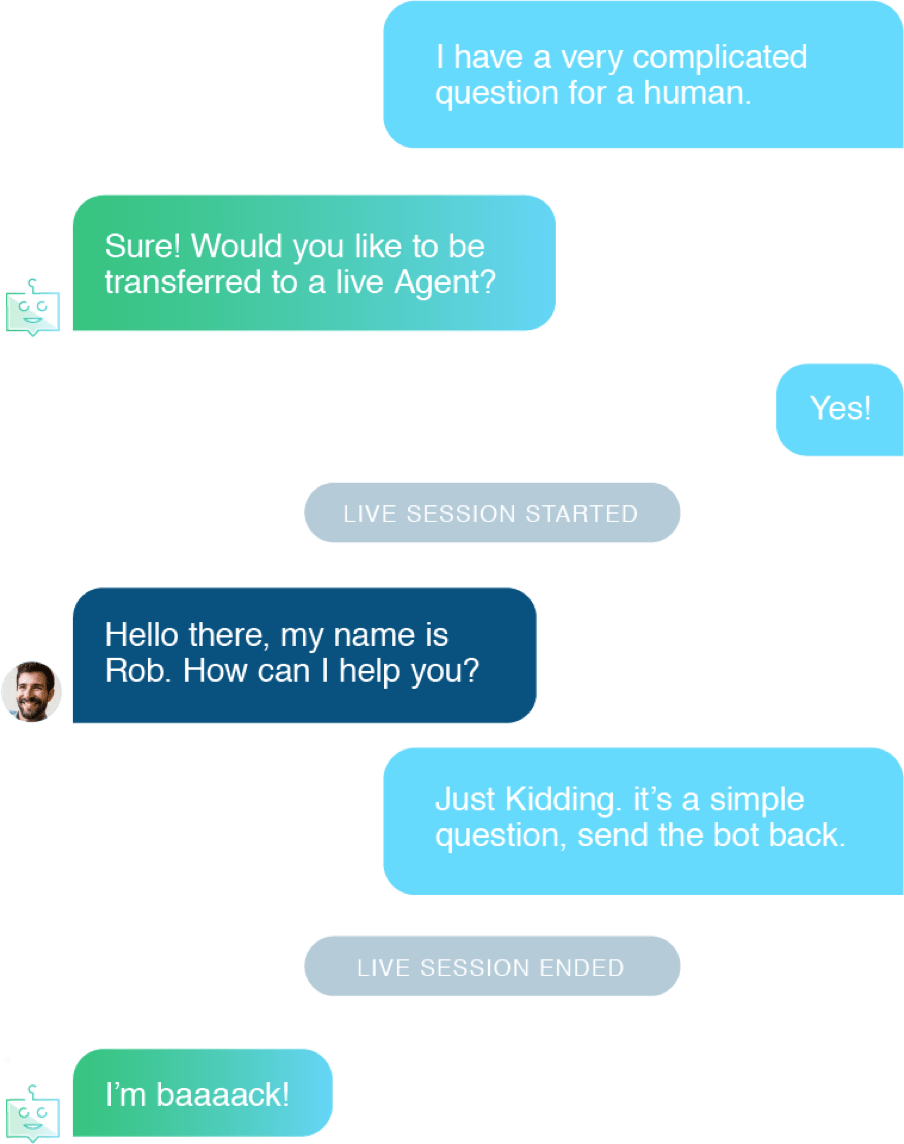 👍 Immediate chatbot service
Simple questions can be handled by AI-powered chatbots on the frontline, freeing up agents to be available when customers have more complex issues.
👍 Clear understanding
Data is gold. Agents can quickly see the context from the customer's journey to understand where they're coming from.
👍 The right answer at the right time
An omni-channel approach that includes self-service and proactive customer engagement keeps customers moving through their customer journey.
👍 Chatbot/agent harmony
Customers should feel supported by chatbots and agents with seamless handoffs that don't require the customer to start over from scratch.
👍 Personalized engagements
Arm employees with what they need to recognize a customer and know their engagement history. And give your chatbot a unique personality for enhanced CX powered by AI.
👍 Customer-centric teams
Employees need the right tools to do their jobs. Ensure your teams have easy access to information and systems to remove friction when helping customers.
1 Forrester, CX Index: Better Customer Experience = Higher Revenue Growth, 2017.
2 Kantar, CX+: The Experience Advantage, 2018.