Meet Bold360
With the industry's most tightly integrated A.I. chatbot and live-agent software, Bold360 delivers the best of both worlds in a ridiculously simple customer engagement solution.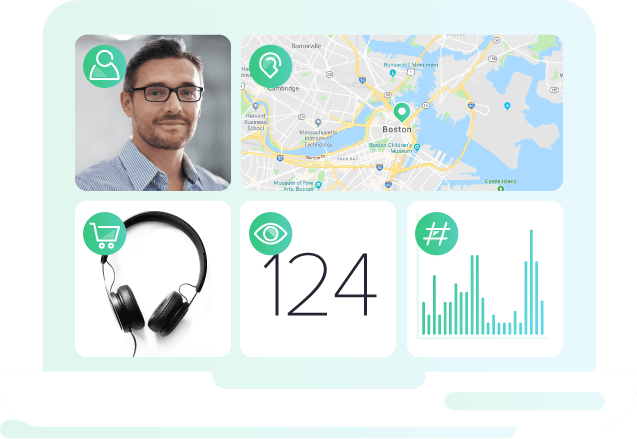 Get a 360° view of your customer.
Ultra-fast time to value.
Everything about Bold360 is engineered to help you stop experimenting and start delivering results. Our conversational A.I., knowledge management, and intuitive platform help drive you to insights that matter, faster.
See the whole picture. Every time.
Capture data from every customer interaction to get a 360° view of every engagement. Get insights into the past and present so you can make more informed decisions about the future with our customer analytics.
Agent, meet bot. Bot, meet agent.
Leverage easy, actionable insights to create bots that answer the right questions at the right time. Escalations are automatic and help your agents provide the most personalized customer experience possible.
value starts here
Ultra-fast time to value. Ultra-easy implementation.
With its web-based platform and dead simple interface, Bold360's customer engagement solution delivers value starting with the first customer interaction.
More human A.I. software.
No matter how your customers want to engage — through chatbot, dynamic search bar, or virtual agent — Bold360 harnesses artificial intelligence to make self-service more engaging and intuitive.
See why our A.I. is different
Empower your agents.
However your customers reach out — live chat, email, or messaging — Bold360 helps your agents work smarter, with the insights and tools they need to maximize every conversation.
Superpowers start here
Reduction in call volume
increase in Net Promoter Score (NPS)

Reduction in contact-us escalations
Discover smarter, more personalized engagement.
request demo